I've been a bad boy.
There's a decent chance the lot of you can entertain yourselves with no help from me, but I like to think of you sitting there, weeping from the eyes and anus, hopelessly clicking to reload my page, bereft of joy, soul decomposing, as you wait for another clusterbomb of vile images to spew forth from my horrible little brain like popping pustules of purplish puree smearing on your monitor screen, reminding you that you're a better person than me while simultaneously causing you to giggle.
I just haven't had it lately.
Part of it is… nevermind. Excuses suck. I'd rather entertain you. Thing is, I have nothing to offer at the moment. You know what I usually do? I think of obscure words, type them into Google's image search, and let the pictures inspire me. That's how I got half the weirdness you've been assaulted by during the past year. Instead of trying to tie tattoos, pigs, and revolutionary propaganda into a story, or sentient raccoons, ginger, and jungle guerilla tactics, I'm just gonna throw up a few pictures and see what comes to mind.
Yes, that's right, I've lowered myself to wacky captions. Don't worry, I already have a brochure requested from the
Hemlock Society
. I'll peruse it thoroughly for recommendations if I can't get this writing/typing thing back on track. I'm already a week late on a new Dirty Margarita column, too. Okay, here goes.

First word into the search engine: blunder

"You fuckers! I almost died! Those directions almost made me ride my bicycle over a cliff! Sometimes I think you guys don't like me. There I was, admiring all the gentle bleating sheep, when I heard some old guy yell 'Watch out!' I skidded to a stop on an inch thin gravel warning track. I looked over and saw treetops way, I mean WAY down below me. It was so not cool. My heart was pounding and I was swearing and scared. I came THIS close to getting pancaked or mangled on tree branches or whatever. But I didn't. Now I'm standing here, larger than life, still kickin' it. You shitheads better watch out. I am so gonna get you back before this trip is over."




Second word: plunge

"I can't accept this kind of failure. Not of this magnitude. Everything I own, everything I've accomplished, all my money, gone. That cunt at home won't touch me anymore, that's for sure. Last time it took five grand worth of diamonds just for a five minute blowjob that didn't get me off. She's a snake. I can't pay for my new Bentley. They'll take that back as soon as I'm a day late on a payment. They don't fuck around. And Glent, shit. When he finds out I just bankrupted his empire he'll probably come shoot me in the face himself. It seemed so simple, so easy. It should've worked. I don't know what happened. Should I eat a bullet now or take my fine Bentley for one last ride? I think I'll go for that drive. When I start crying and can't see the road clearly anymore, I'll find a nice sexy semi and wheel hard left in front of it. It should be fast. Hopefully I won't feel anything."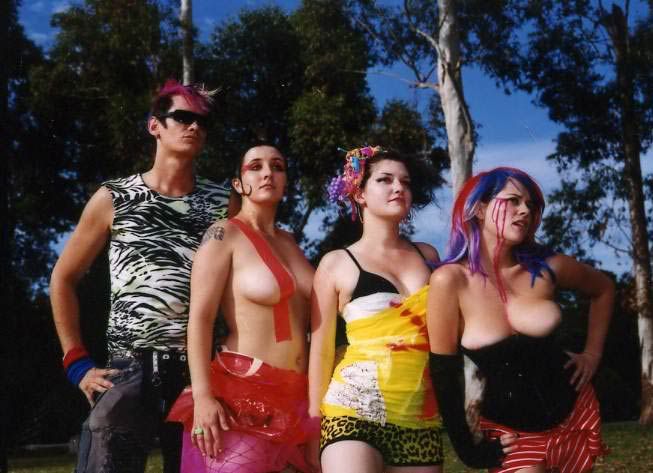 Third word: plastique

"We have one mission. To make you happy. We will make you so happy you will squirm out happy little poops into your happy little pants. We will make you wiggle and giggle. We are agents of the Super Happy Click Click. Why, you are asking? We will tell. I will tell. We have so much energy, big sugar-sugar super-peppy energy. Yes yes. We listened to many Atari Teenage Riot songs, and we liked the pumpy-pump jump-shout happy-on it gave us. But they said to break stuff, fuck everything. They were so angry, not cheery. So we fixed that. We make a super-sexfuck fun-happy. I play the xylophone. Come, put your hands in your pants. LISTEN."
1:48 PM - Bottle Rocket Fire Alarm