I just moved to Palatine. Left my furniture behind. Very Spartan. No shower curtain, just baths now. No money, no toilet paper, so lots of baths. (and one ruined t-shirt) No microwave, oven and stovetop out of operation, so all food is cold. Very Spartan. Not much to say, really, although I expect to be composing words with frequency again soon.
I had this picture mounted on red paperboard in the bathroom at the ballet loft the whole year I was there. It's by Junko Mizuno. She's one of my favorite artists. It drew a few comments, but fewer than I expected. Sadly.
I found it online today after searching and failing to find it for over four years. This thrills me.
Menstrual Dreams: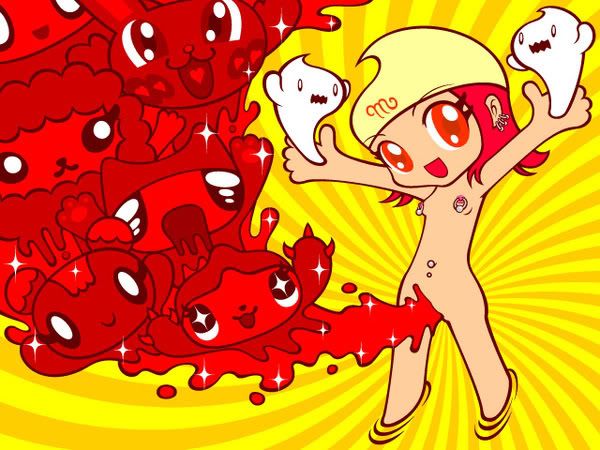 5:18 PM - Bottle Rocket Fire Alarm