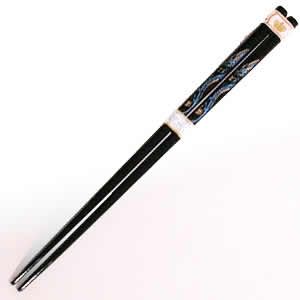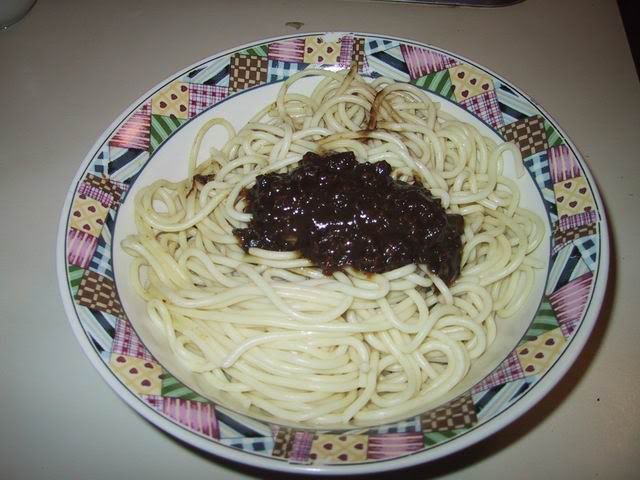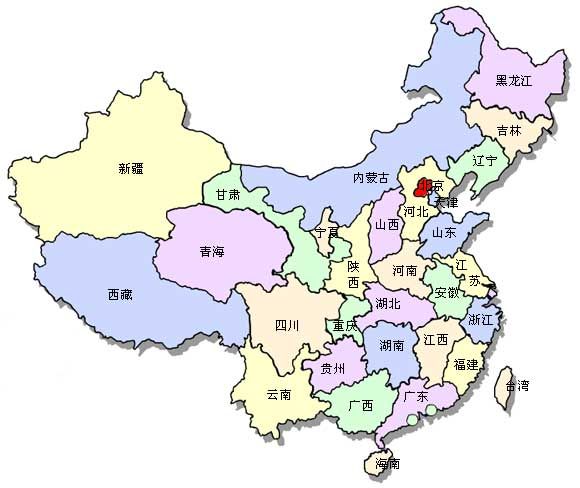 I'm sitting at my cluttered desk, just having returned to work from my lunch break. My stomach feels like I swallowed a bowling ball, my skin is tingling, and I think my blood has ceased its perpetual circulation.
I went to the Golden Chopstick for lunch. I'd never been there before, but I was growing tired of pizza. I figured a nice Sesame Chicken would be just the ticket.
When I sat down, I was handed a menu with entrée choices printed upon it in black ink. First in English, then in intricate Chinese calligraphy. Near the bottom, in ballpoint blue ink, an addition was scrawled in sloppy lettering:
Home Made Peking Noodles $7.45
To the right of that, in thick red marker, all in capital letters, was one happy word:
TRY!
Well, okay, I thought. I might regret this, but I'm adventurous. So I ordered the damn thing. The waitress, a middle-aged Chinese woman, repeated my order back.
"Peking Noodle? You try before?"
"No, never."
"Oooo-kaaaay!"
Ten minutes later a massive steaming bowl of something was placed before me.
Thick spaghetti-like wheat noodles, dark yellow in color, filled the bowl nearly to the brim. I think there were three pounds of them. Atop the noodles was a massive pile of brown black mud. The mud was made from black bean paste and chopped sauteed onions that stuck out from the sludge like translucent soggy teeth.
I mixed up the sludge with the noodles until I had a bowl of motor oil soaked tapeworms. I started slurping it up. I can't describe the surprisingly mild taste, which was neither good or bad, just extremely different. After a while, I began adding black pepper, then soy sauce, then cayenne powder.
I managed to order the only dish on the menu that had never undergone any Americanization. No radical metamorphosis had transformed the recipe into something albino America could consume with comfort and recognition. No, this was real Chinese food, the stuff they serve back in Peking. I felt worldly and sophisticated for moment, until I realized I'm a rube. I wondered how my farts would smell tonight. Very mild and deferential, I decided.
The incident reminded me of the time I ordered beef ball soup at The Hong Kong Café and got a broth with scallions and testicles floating in it. I didn't eat that one.
My blood is moving again. I feel healthy all of the sudden. I'm getting a cheeseburger on the way home tonight. To equalize myself.
2:56 PM - Bottle Rocket Fire Alarm