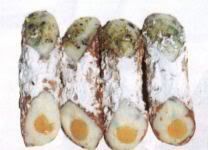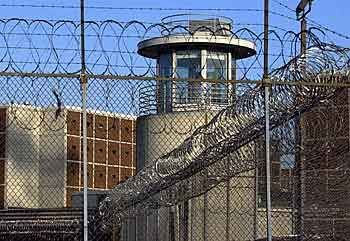 Less than a mile northeast of Cook County Jail, in what Chicago restaurant guides call "the near west side," lies a cozy neighborhood that stretches across a few blocks of Oakley Avenue. This small residential area is hidden by the tall mangy storefronts on Western Avenue. Out there, you'll see liquor stores, fried fish shacks, graffiti, groaning CTA busses, and litter lined gutters.
Mere yards east, at Oakley, the complexion abruptly shifts, the urban acne dissolving, giving way to boldly colored facades, actual plant life, red brick sidewalks, and shitloads of Italian people.
This wholesome block is a concealed secret, a gem encrusted by coal. The farting hordes strolling and motoring up and down the surrounding thoroughfares never glean the existence of this picturesque pocket, reasonably assuming that only squalor and grime could exist within such environs.
Yet there it is.
I had a taste for pasta last week, so I went to Italian Village, aka Little Italy. I walked down Taylor Street, reading menus posted on the doors of trendy, overpriced restaurants. Peering through their windows, I saw tables crammed full of tourists and yuppies. I finally settled upon one, only to be told the kitchen was closing. At ten? On a Friday night?
I shared my disdain and disappointment with a friend. He proceeded to scold me for my attempt, citing the very criticisms I just leveled, before imploring me to eat at a real Italian restaurant, you know, the ones run by the children of washed up former mobsters. Restaurants operated by legit rapsheet-free Italians who learned more about the mafia from The Sopranos than from their old cousin Eddie who won't talk about his years before the clink.
"They still got the recipes, even if they don't got the concrete shoes no more", my friend added. "It ain't Little Italy, they call it... shit, what was it... oh yeah! Heart of Italy. Tiny little neighborhood, hidden away. Go there."
Come along, I asked. He did, and we went last night. I took the wrong road at the California/Western split, and found myself taking a detour around the penitentiary. Across the street from the big house, I saw squalid, longrow townhomes. My buddy played tour guide.
"That's a shitty neighborhood, man. Latin Kings, almost all of it. They beat up the black gangbangers when they get released, cause they know they're rivals. They chase 'em and try to beat 'em to death. For fun. The Kings hate everybody."
"Charming.Violence is a better wake up than coffee anyways, so those guys got it right."
"Shut up, you ass."
"Right. So you're telling me that right around the corner we're gonna find a charming little Italian villa with wrinkly faced matrons, olive trees, chuckleheads riding scooters, and gorgeous curly-haired perfect-skinned goddesses?"
"No, just pasta. The best."
"Okay."
I parked on Oakley and before I walked two steps, an idle mid-thirties Italian man stepped away from his place on the red brick sidewalk and strode up to me. I felt cornered, although I could've fled in any direction, or even dove back into my car.
What was this? An inquisition? Did I need proof of Italian heritage to set foot here? A local reference, perhaps a membership card of some sort?
Surely all the residents here must actively participate in keeping out the hordes of dangerous folk from the surrounding neighborhoods, violent, gun-toting, booty bass-pounding thugs who drive around at night in rusted out Cadillacs firing automatic weapons at each other. Maintaining quiet and safety must be high on the priority list here. I braced myself for suspicion, hatred, and possibly even assault.
Then I remembered: I'm white!
"What year is that?" he asked, pointing to my dirty Intrepid.
"95, 3.5 ES model."
"Transmission trouble?"
"Yeah." I explained the long and shameful history of my car. I told him never to buy a Dodge.
He looked around for a moment, maybe making a secret eye contact signal to the local meaty bruno, indicating that I didn't need to hauled away. He didn't thank me, just said "Alright" and stepped back to his favorite spot on the sidewalk. I was relieved and thankful that I wouldn't be expelled without a taste of tomatoes.
I ate at a good, inexpensive joint called Bacchanalia, a word which refers to an orgiastic gluttony of food and wine. I loved it. I didn't get shot when I left the area, but then again, I took a different route, bypassing the county jail.
5:01 PM - Bottle Rocket Fire Alarm