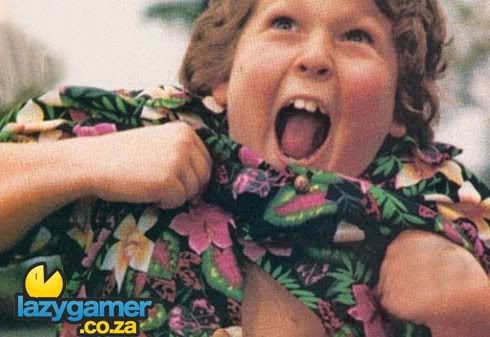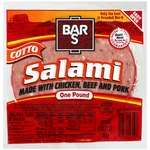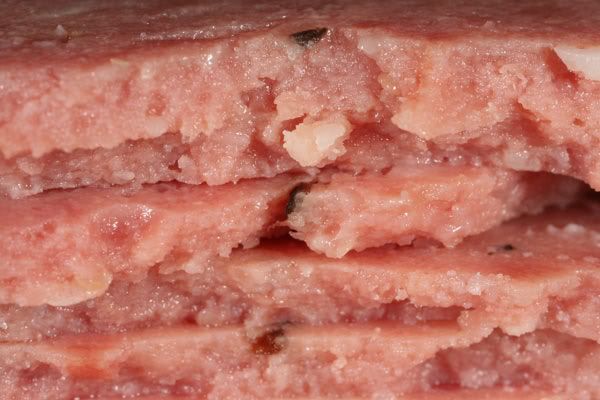 I was having trouble sleeping last night and decided two slices of cotto salami might do the trick. After eating fresh meat and rabbit chow* for two weeks, processed lunchmeat tasted like a fistful of motherfuck. The sweaty lard glistened. The ligament chunks were like little bulges of old pimple. The peppercorns were soft and soggy. My tongue was coated in semi-rancid meat slime. I imagine tongueing out a fat person's creases would taste that way.
Recently, I loved this stuff. I was buying 12 oz packages (16 slices) for $1.25 a pop. This is the cheap stuff, so I'd have to peel the edge rings, which were plastic, I think. But I'd accomplish that with my teeth and place 4 slices of this stuff between two slices of either seeded rye or pumpernickel, generally accompanied by a processed american slice manufactured by whatever off brand my supermarket pimps out.
I still have more of this shit left. Maybe I'll poison it and give to annoying dogs that bark all night long.
*rabbit chow = produce
**right now? fennel, sweet yellow bell pepper, jicama, spinach, and pea shoots (all raw joy)
3:38 PM - Bottle Rocket Fire Alarm